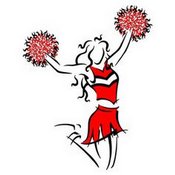 Hatch Valley Fight Song
The pride of every loyal bear
LET'S GO!
Come on you old grads,
Come join us young lads.
Hatch Valley High School now we cheer
RA RA RA RA!

Now is the time boys,
To make a big noise
Woo!
No matter what the people say.
For there are none to fear
The gang's all here,
So hail to all Hatch Valley Pride!
B-E-A-R-S
BEARS, BEARS
GO BEARS!